I thought it would be fun to take a look back at some of my most popular posts of 2012, it's always fun to see what peaks my readers interest.
No name for This Salad which I made back in June, I'm a sucker for zucchini ribbons I just think they make every dish look pretty!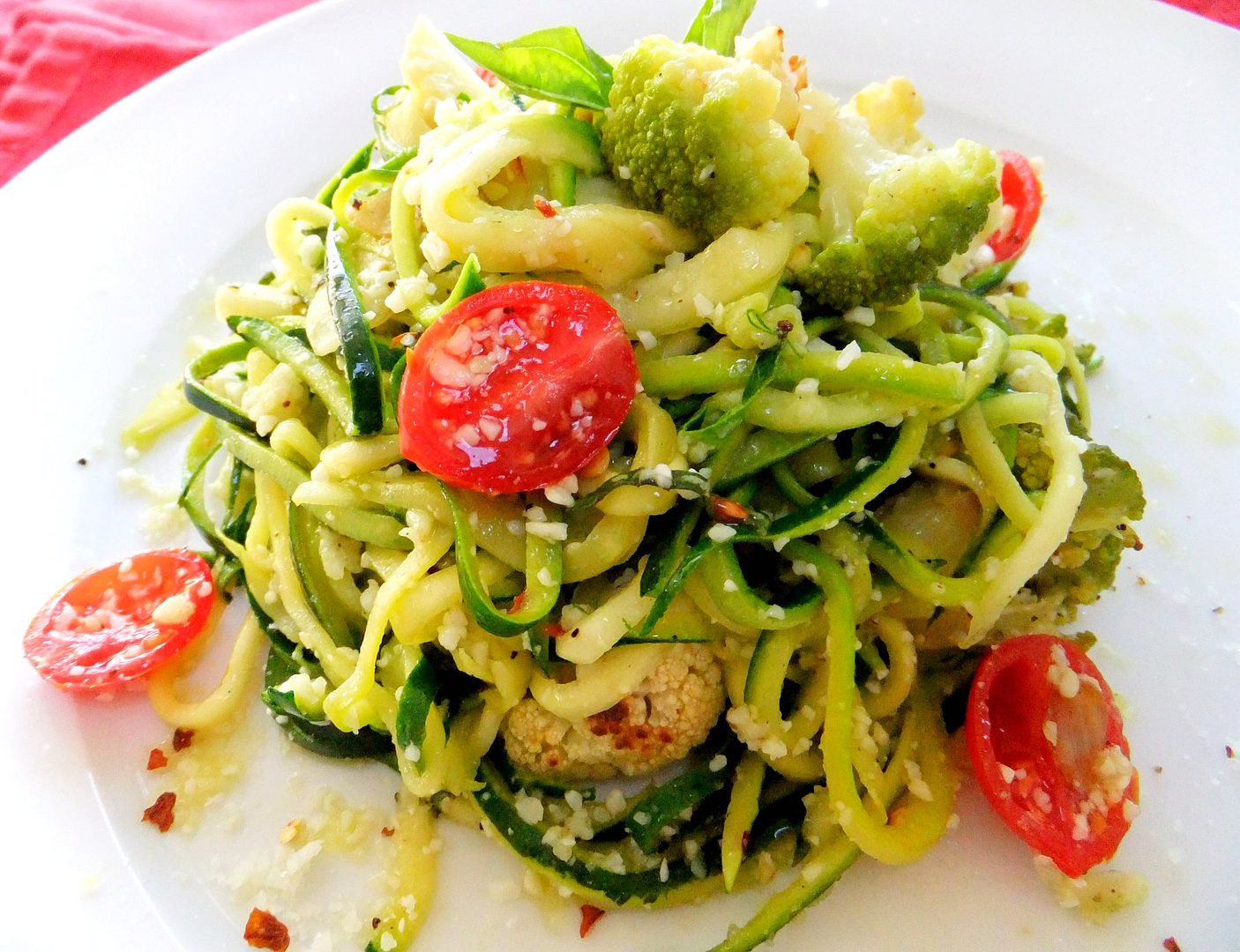 Faux Spaghetti, I made this last January when the reality of all the holiday eating hit me hard and once again I needed to go low carb, looks like I'll be repeating this recipe real soon!
My Winter Veggie Torte, born from leftover veggies in my fridge and nicely formed in my trusty spring form pan. I think the sliced sweet potatoes on top gave it a nice colorful look.
Caprese Ravioli
I made this back in April for an appetizer, simple to make if you can find good quality store bought pasta sheets.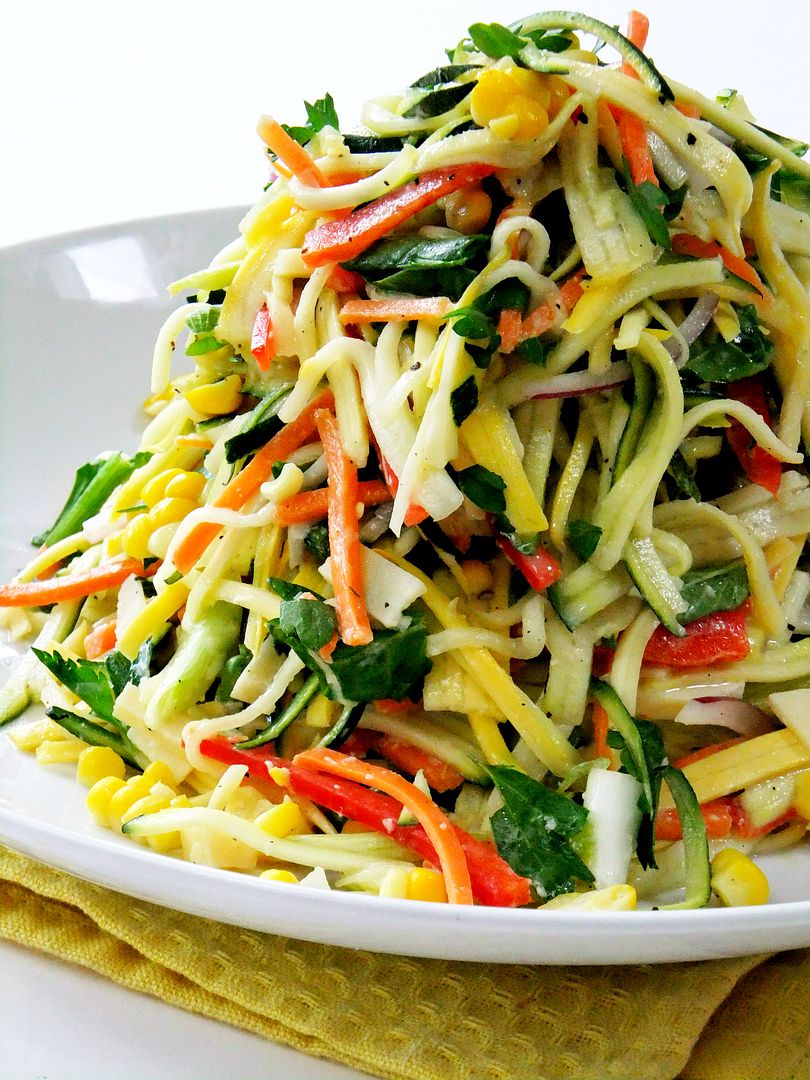 Summer Veggie Slaw
I made this deep in the heart of summer using the zucchini and herbs from our garden. This is a really good side dish with all your grilled meats, and everything is raw, so it's quick to put together providing you have a julienne peeler!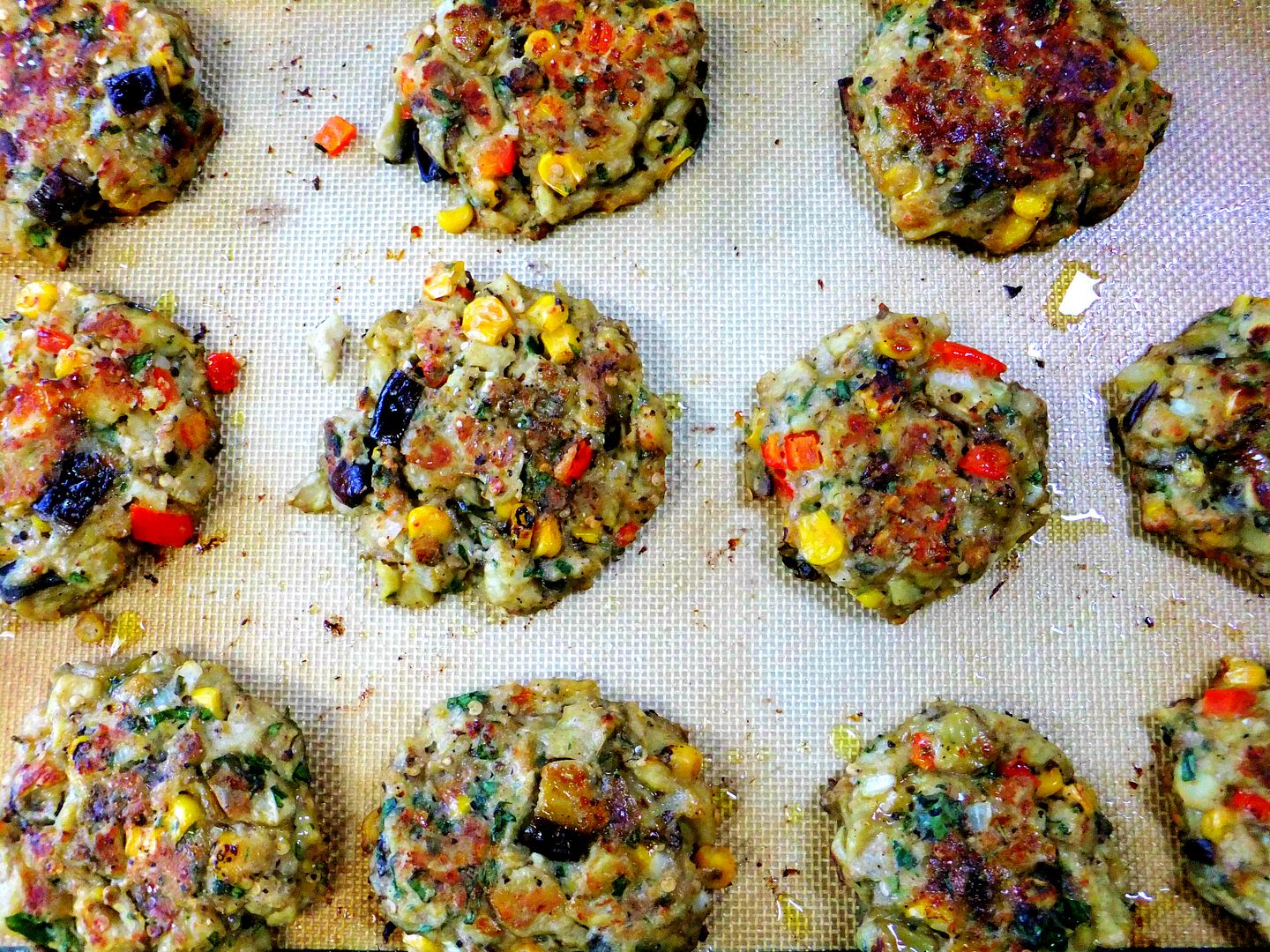 Eggplant Patties
Even though I posted these last August I still make them on a regular basis, I serve them topped with a little bit of roasted red pepper sauce, make a salad and dinner is served!
Summer Bounty Zucchini Tart
Here I go again with the zucchini ribbons, and some blossoms here too, this time pressed into ricotta on puff pastry none the less!
Roasted Veggie Pasta
I make this often, great for a crowd. Hmmm, veggies seem to be a theme here on my blog, don't you think?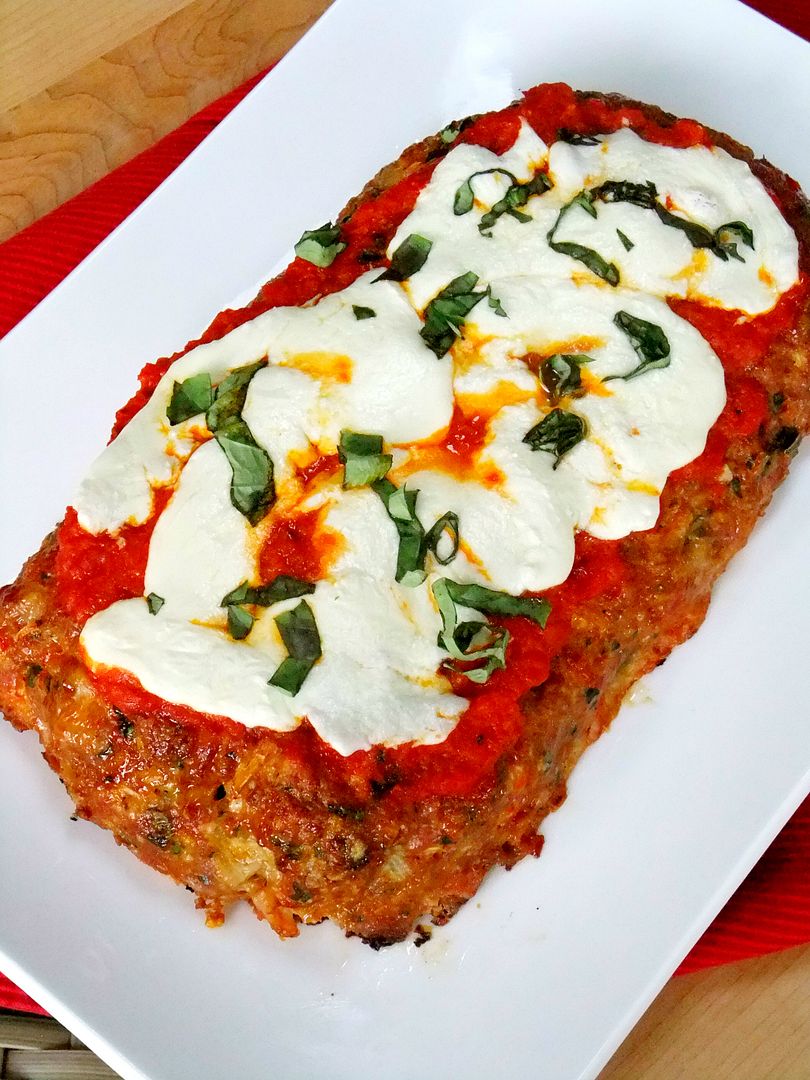 Chicken Parmesan Meatloaf
This is so good your house will smell amazing while it's cooking in the oven, I like to change up the marinara for roasted red pepper sauce, let me give you a little tip my fellow Trader Joe lovers, they have the best jar of red pepper spread that I use all the time, It's called Red Pepper Spread with Eggplant and Garlic, you really can't taste the eggplant, but the red pepper flavor is outstanding.
I have 4 jars in my pantry and 2 in my fridge, I'm a horder, I smear it all over everything! If they ever stop selling it I'll be devastated!As 2012 comes to a close my wish for you in 2013 is, HEALTH, HAPPINESS, PEACE, JOY, LOVE, LAUGHTER AND A HEALTHY DOSE OF AMAZING ITALIAN FOOD!

CHEERS!