Hi, My name is Marie and I'm a veggie-holic! Yes, when I'm in the produce isle I just can't help myself, I have no control. Sometimes I get strange looks from people as I happily stroll by them with my grocery cart.  I've even had people say to me, "My, you do buy a lot of vegetables!" It's not until I get home and start unpacking my bags that I realize, they might have a point!
So when I feel like I have an overload of veggies hanging out in my fridge, I just roast them all, as in the photo above, and figure out what to do with them later.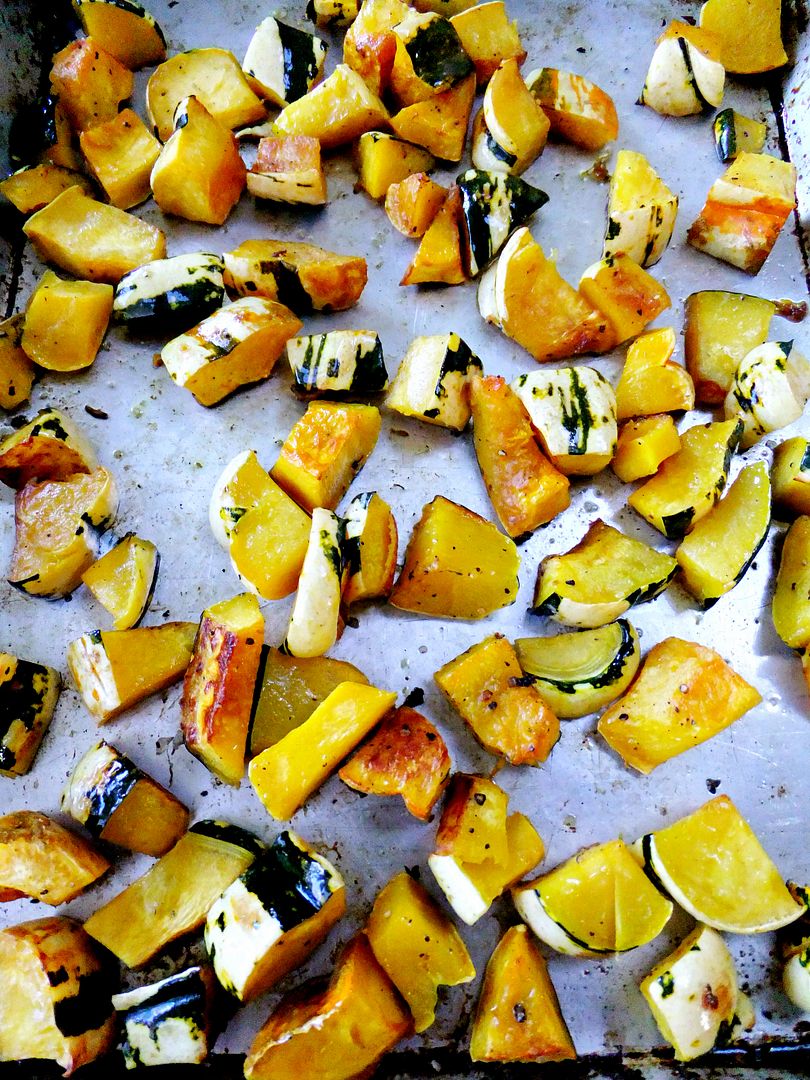 I always roast my veggies at 400F, drizzled with a good quality extra virgin olive oil and lately, and actually more times than not I've been using
this
, the mellow roasted garlic flavor just enhances the veggies even more, I truly love that stuff!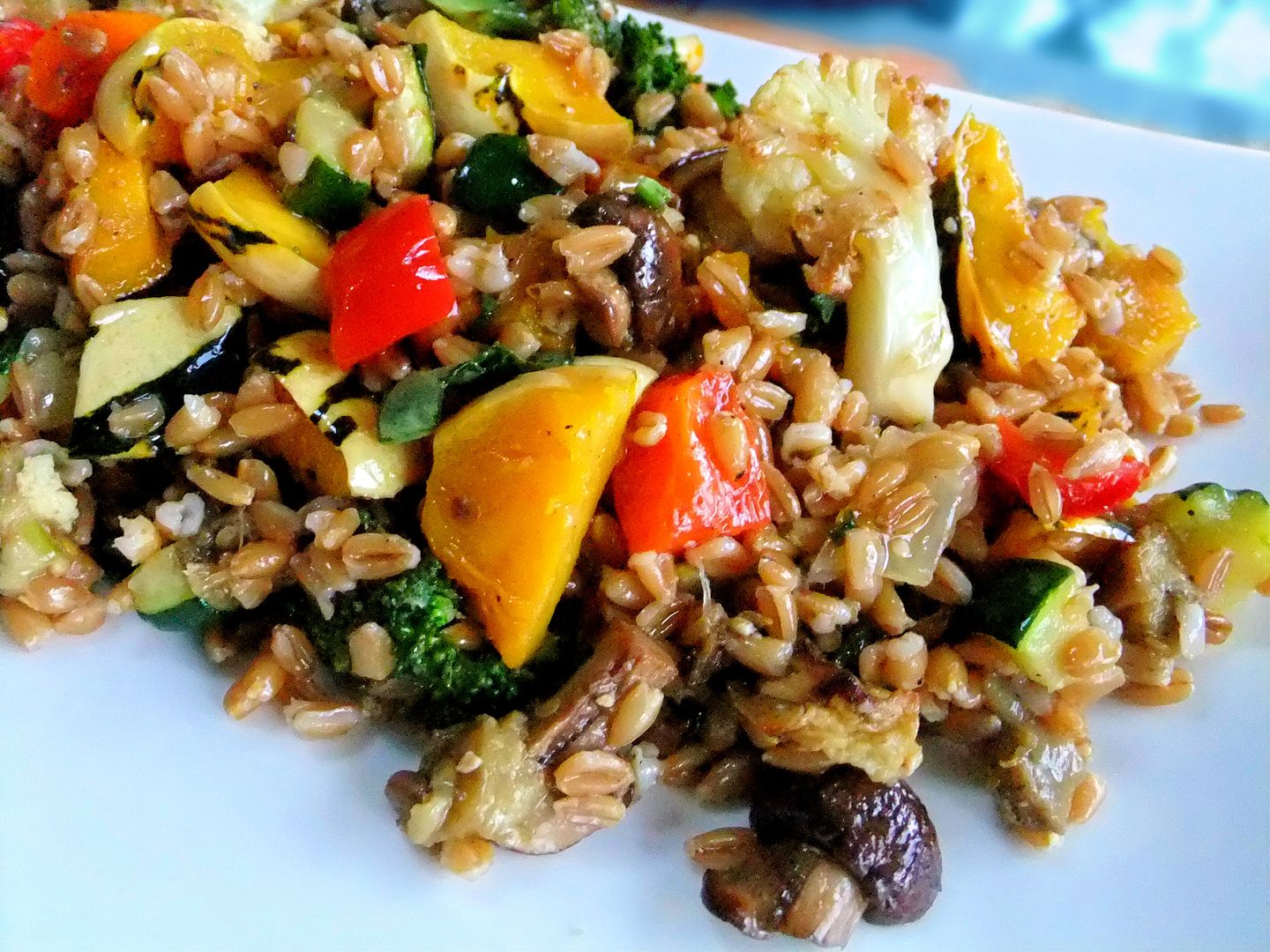 The thing about having roasted veggies handy is that you can quickly whip up a meal in no time, toss them into frittatas, pastas, grains, all sorts of things. I had a package of farro that I quickly cooked up and made this for a nice lunch but you could easily use brown rice, barley, couscous, you get the idea. For this I added a fresh lemon and olive oil dressing to it, along with fresh herbs.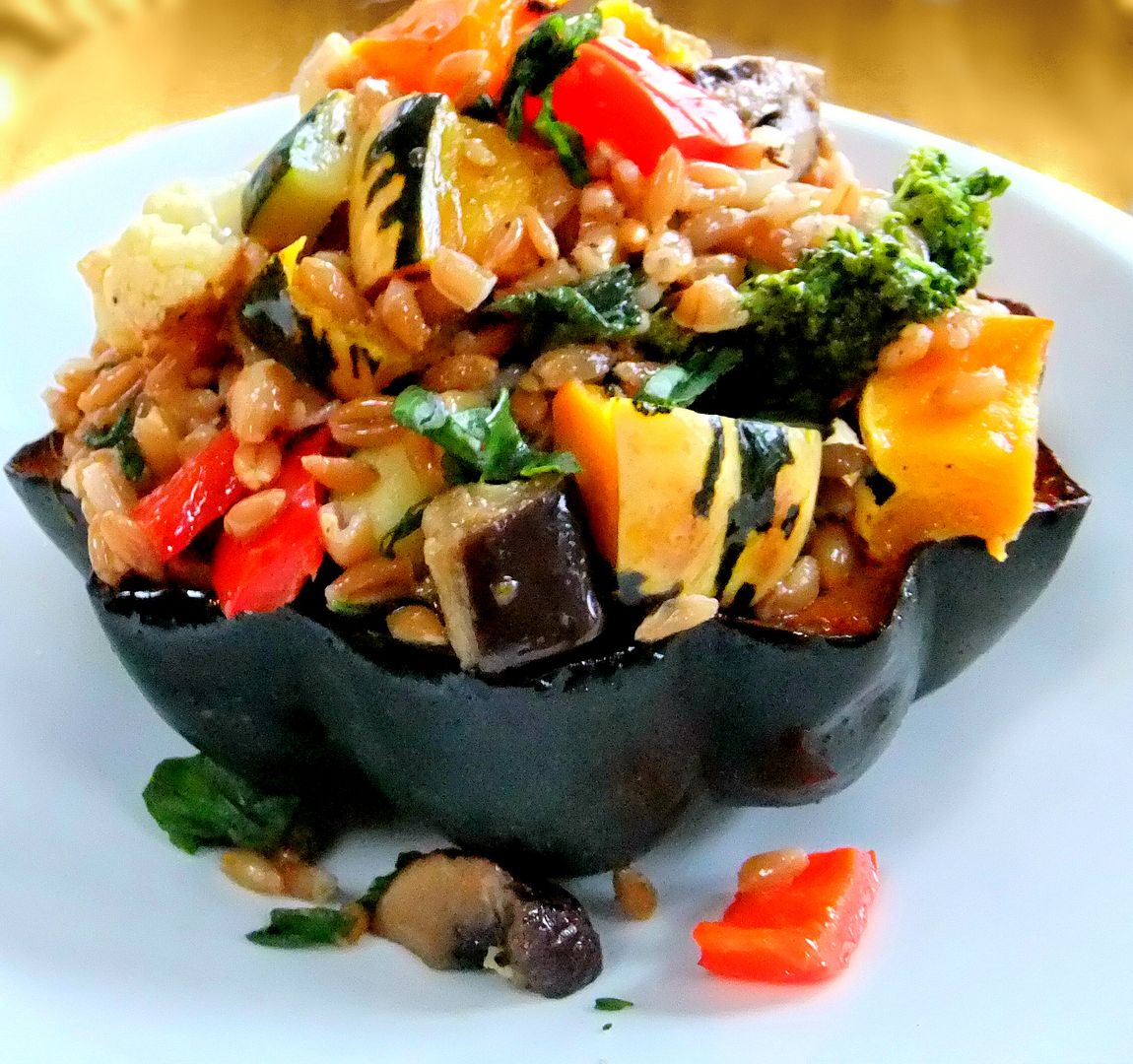 Want something a little more substantial? Stuff it all into a pre-roasted acorn squash and serve it with a salad on the side.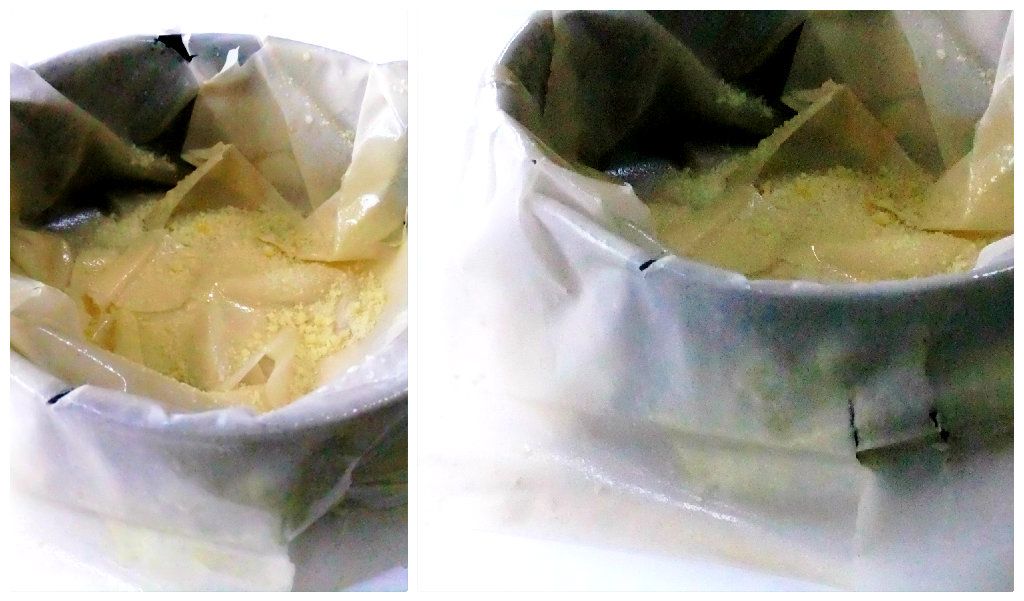 But I have to say one of my favorite ways to use up all my veggies is to stack them high layered into a springform pan all wrapped up in phyllo dough pie.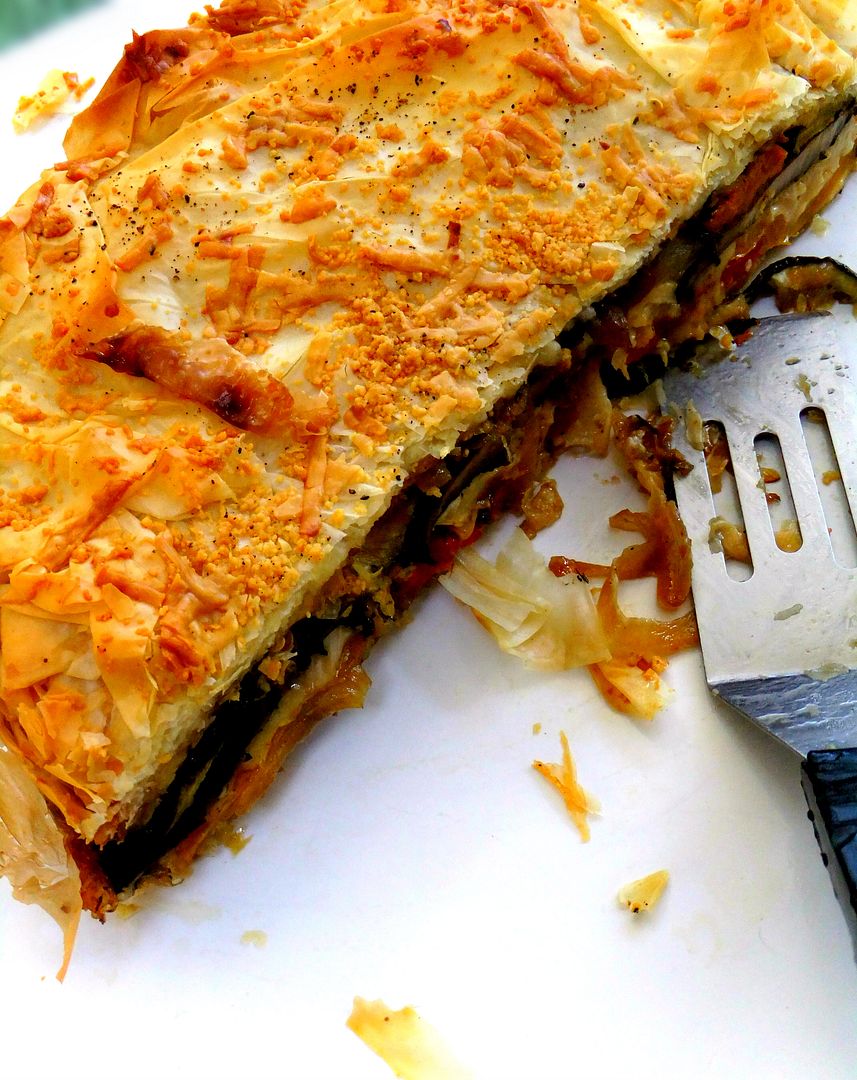 Every time I make this I get rave reviews, it's great for a luncheon with the girls, a main course or even a side dish to bring to a party.
The wedges cut perfectly because the layers are slightly "glued together" with some grated cheese, I like to serve mine with a little roasted red pepper sauce on the side, so good!
Roasted Veggie Pie Wrapped in Phyllo
Ingredients
Assorted roasted vegetables of your choice
Grated parmesan or romano cheese
grated asiago, mozzarella, or fontina cheese
Phyllo sheets
Olive oil
9" springform pan
Instructions
Brush springform pan with olive oil or olive oil spray
Unwrap phyllo and cover with a dampened towel, keeping it covered as you work quickly
Add 3 sheets into the bottom of the pan,1 at a time, spraying or brushing with olive oil and a sprinkling of grated parmesan or romano
Fit one sheet partially on the bottom with the ends hanging well over the pan, spray or brush all over with olive oil
Continue with the phyllo all the way around the pan, then do it all around 2 more times( phyllo is very thin) rotating pan so the sheets cover the entire rim
Start layering your vegetables one layer at a time, in between the layers add a sprinkling of grated parmesan or romano and also your grated asiago, mozzarella or fontina, use enough to cover all around the vegetables,but not too much, pressing down lightly
When you get to the top fold in the overhang of phyllo, making sure its sprayed or brushed with olive oil
Add more phyllo sheets to the top to make sure all the veggies are covered
Finish off by spraying or brushing with olive oil on entire top and a final sprinkling of cheese
Place pan on a baking sheet lined with foil and bake in oven at 400 for around 20-25 minutes or until phyllo is crispy golden
Let it cool down then cut into wedges with a serrated knife
Note: No exact amounts here, just cover each layer with veggies and cheese, you could also use a smaller springform pan or a deep dish pie plate depending on how many veggies you have.